California Just Became the First State to Ban Beauty Products Tested on Animals
What an amazing step in the right direction! The beauty industry definitely is not regulated the way it should be. Too many chemicals are added to our products that can cause all sorts medical issues and then there's animal testing. There are still companies that test, a lot actually. And the Chinese government conducts mandatory animal tests on all cosmetic products imported into the country. The government may also conduct animal tests on items pulled from store shelves. Therefore, even if a cosmetics company does not test their products or ingredients on animals, if they sell their products in China they cannot be considered cruelty-free. How sickening.
So high-fives to all the supporters in CA that got this bill passed! We feel strongly about this and will definitely be in contact with our state congressman to get the beautiful state of Montana to follow suit!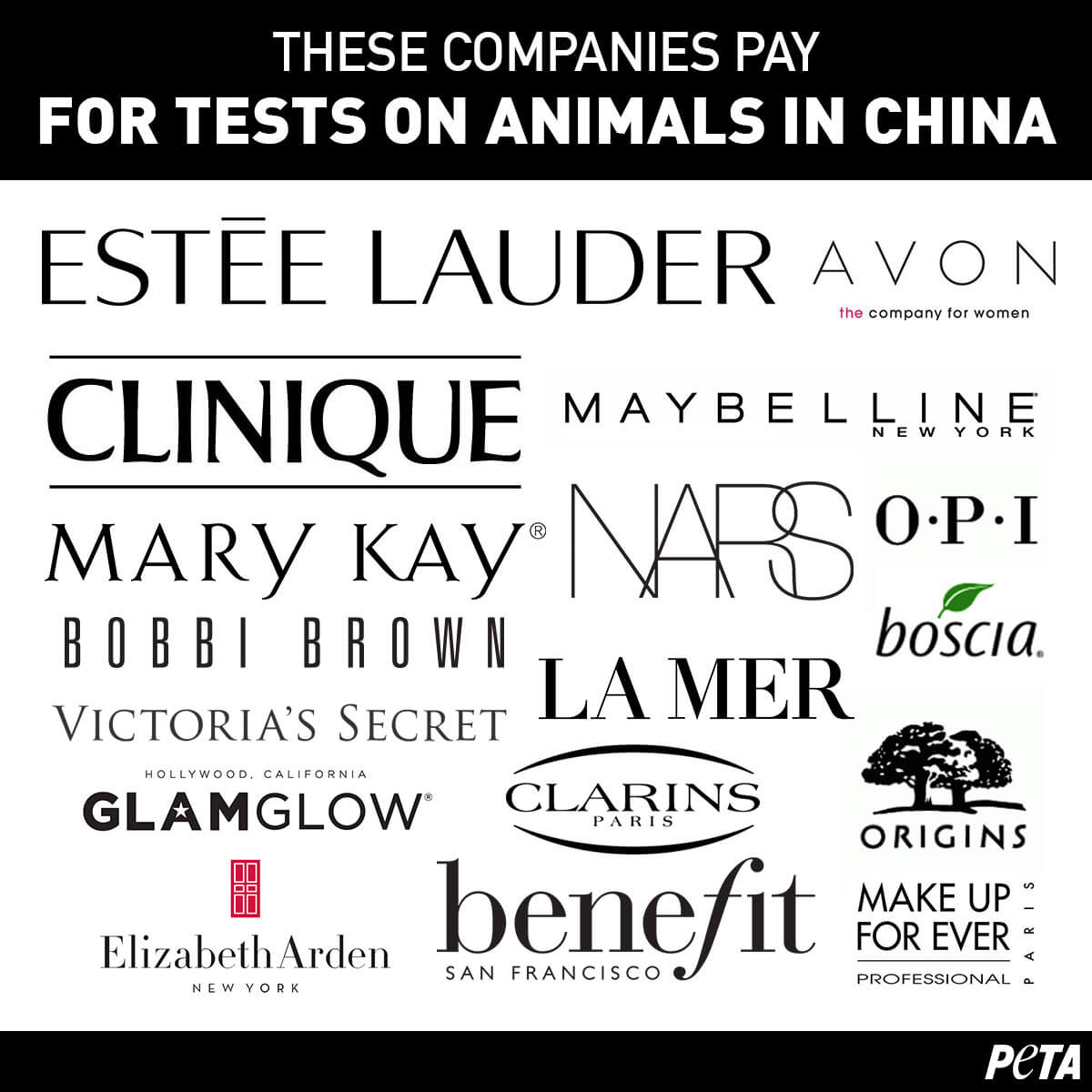 California Just Became the First State to Ban Beauty Products Tested on Animals
California just gave beauty brands across the industry a big reason to stop animal testing. On Tuesday, the state legislature passed a bill to make the sale of animal-tested cosmetics illegal within the state after 2020. The practice has long been a hot-button issue, but recently more brands like The Body Shop, Too Faced, and Lush Cosmetics have been vocal about taking a stand against it. Now, with the California Cruelty-Free Cosmetics Act, it marks the first time a state has taken action to move the needle on such a large scale, and state representatives are hoping it sends a message.
The bill was introduced back in February by California Senator Cathleen Galgiani (D-Stockton), and on Friday, California's senators unanimously voted to pass the act and send it to Governor Jerry Brown, who will decide whether or not to sign it into law. Brown's record in office shows him historically supporting animal welfare issues, so the bill's proponents are optimistic that it will pass. Co-sponsored by the Physicians Committee for Responsible Medicine and Social Compassion in Legislation and supported by Cruelty Free International and Lush, the bill will make it illegal to "sell any cosmetic in California if the final product or any component of the product was knowingly tested on animals after January 1, 2020," according to the legislation.
What does that mean for shoppers? On the ground in California, it's going to simplify transparency. Now, Californians will no longer have to decipher a slew of tiny symbols to make sure their beauty routine hasn't come at animals' expense. The included umbrella covers products like deodorant, shampoo, and conditioner, so whether or not Legally Blonde 2: Red, White, and Blonde left you with strong feelings on animal testing, ethical buying is no longer a personal choice.
Speaking to the decision back in February, Galgiani wrote in a statement that "inaction at the federal level compels California to lead the way in ensuring a cruelty-free cosmetics market for its citizens by barring any new ingredients or cosmetics that are tested on animals." With the new regulations in place, ideally manufacturers will stop selling products tested on animals across the country, Kristie Sullivan, M.P.H., vice president of research policy with the Physicians Committee, added.
Also in a statement from when the bill was introduced, Judie Mancuso, founder and president of Social Compassion in Legislation, implored that it's high time for the U.S. to get on board with more humane regulations: "This policy is tried and true, as the European Union implemented a similar law over five years ago and the sky didn't fall. Animals have been saved while companies have flourished and grown without cruelty as part of their business model."
California's history of animal rights activism also supports its current initiative. In 2000, it outlawed animal testing when appropriate alternatives are available, and in 2014, it passed the Cruelty Free Cosmetics Resolution, which urged Congress to prohibit animal testing for cosmetics. On a broader scale, almost 40 countries have banned cosmetics testing on animals. Still, the FDA has stayed neutral, stating that while it doesn't require animal testing, it "advises cosmetic manufacturers to employ whatever testing is appropriate and effective for substantiating the safety of their products."
With 2020 still a ways away, it'll be some time until we see the ban's effects. In the meantime, if you're looking to make your routine cruelty-free, these brands are a good place to start.