IN VOGUE
At our latest show in our hometown we had quite a few people, a lot of friends even, that came up to us at the booth who thought that The Good Stuff Botanicals was an MLM company that we worked for. I wasn't sure if I should have felt flattered or offended, but I am feeling that we need to get the story of how we came to be out there either way.
The Good Stuff Botanicals is an organic skin care company that was founded by wife + husband team, Maranda and Michael Johnson. We formulate and handcraft our entire line of products. We also wildcraft many of the ingredients we use. By "wildcraft", we mean, that we trek out into the wild mountains of montana, where the air is clean and flora is uncontaminated by the modern world, and hand harvest the botanicals that we use in our products and in our personal medicine cabinet. When Michael and Maranda first met, back in 2008, Michael had some
psoriasis issues. Wanting to approach the psoriasis in a naturalistic way, we started to dig through our personal library of holistic healing books and came upon an old family recipe titled, "Gypsy Cream". We tinkered with it for a couple of years before we nailed down a concoction that started to help him. 2 years of substituting in and out different types of carrier oils. And in 2011, we landed on HEMP oil! It's amazing pretty amazing stuff folks. In fact, we use it as a base for most of our products. Hemp oil carries the same ration of omega 3's and 6's as our own skin and the molecular structure of hemp is so small, it is actually able to travel to the depths of our epidermis. Our skin actually accepts it instead of it just sitting on the surface. It also has one of the highest antioxidant contents of all the carrier oils out there so it prevents and reverses free radical damage making it extremely antiaging. I could go on and on, but the biggest difference was seen after we substituted the waters. In a little corner in northwest
Montana, there are medicinal waters bubbling up from deep below the earth's surface from an aquifer that is known to have the 2nd highest trace mineral content in the world. We draw our water from an artesian well located there. High is skincell-loving silica and a ph balancing level of 9.6, it's no wonder why Michael noticed an incredible improvement in his psoriasis. We made it for family and friends and the feedback we received from them made us want to share it with the world! We quit our jobs and started slinging it at farmer's markets... 3 or more times a week. 2 weeks in, we found out I was pregnant with our first son, Everest. We HAD to make this work. Going back to the jobs we had before, yet stable, was not an option. We put everything and our all into building our little company. We continued with markets for 4 years, Everest went from sleeping under the table as a baby to helping us set up the booth. When our second child, Finn, entered the picture, he wanted none of it! Lol! We had to switch gears.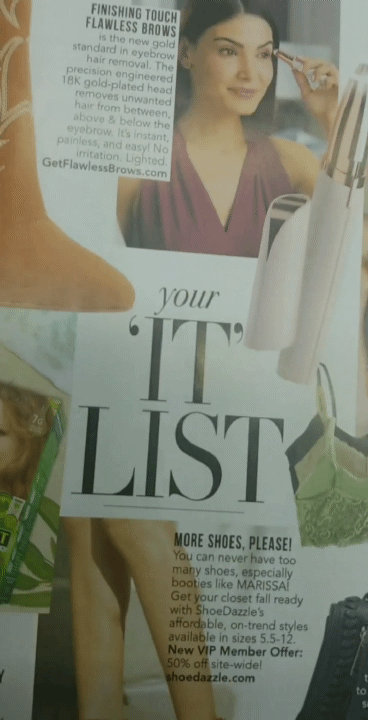 We were able to stay home and focus on other aspects of the biz and have apparently #nailedit because here we are, almost 6 years later with Gypsy Cream in Vogue Magazine's "It List"! Never though THAT would happen! After we were in Allure Magazine's holiday gift guide last year, I jokingly told Michael,"next stop, Vogue!" Thinking that would be the ultimate and in no way an attainable goal. In between the two, The Good Stuff has made appearances in Woman's Health, Instyle, Harper's Bazaar, Refinery29, People, US Weekly, Origin, Red Book, Rachel Ray, Eating Well, and Organic Spa
to name a few. We feel like the cool new kids on the green beauty block!

It's still just the two... well four of us. The kids help harvest all the botanicals when we go out wildcrafting. We hope to grow even more, we are currently looking for land to build on or a fixer up that we can expand into. The sky is the limit! Let's see what happens in 6 more years!
So, thank you to everyone that believed in us. We truly wouldn't be where we are today without our community's support. And for the friends that had no idea, now you know.