The Incredible Benefits Of Pumpkin Face Masks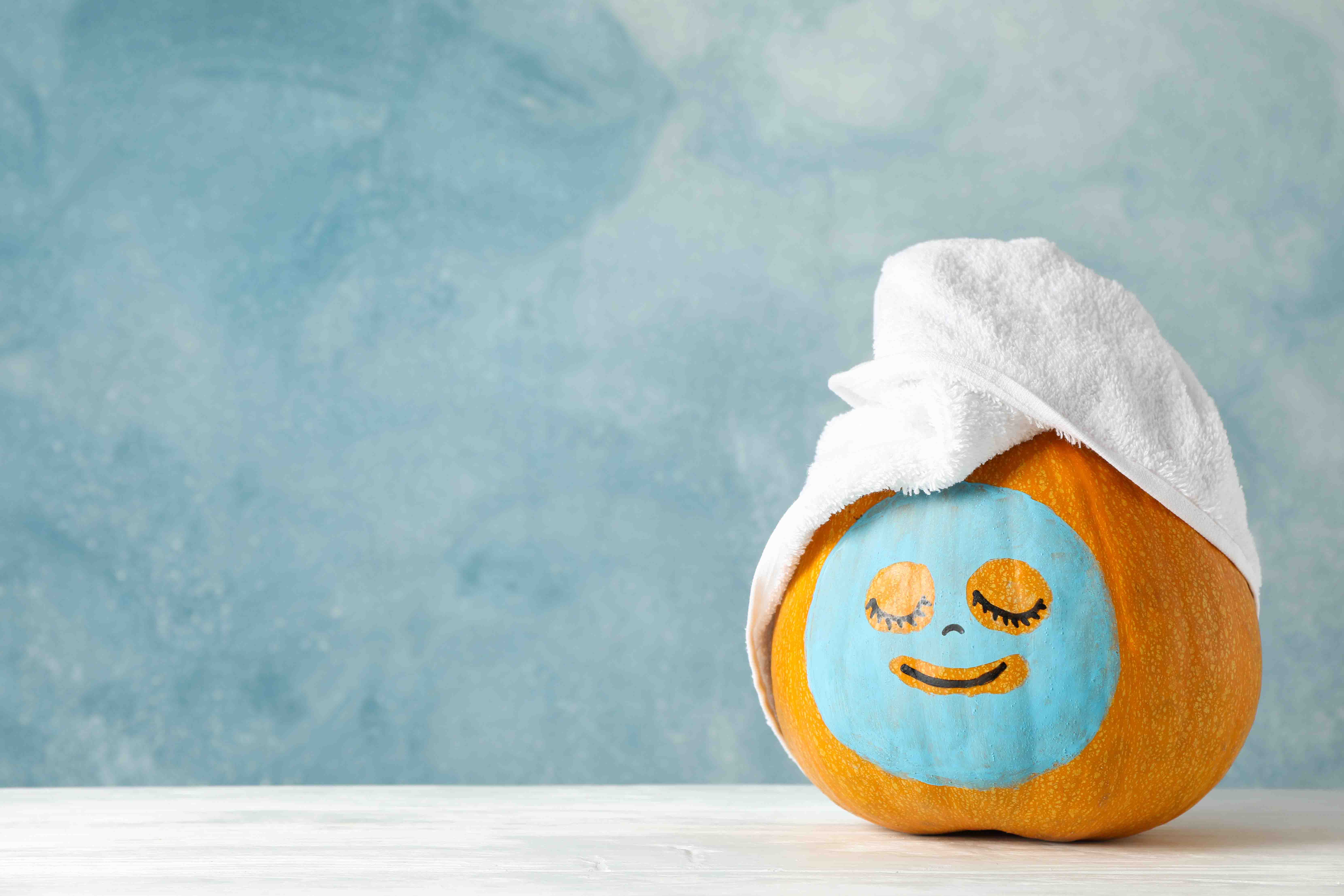 Not only is pumpkin a delicious and comforting fall food staple, but it is also an exceptional beauty-boosting ingredient that has found its way into a plethora of skin care products. When you learn more about pumpkin skin care products, they may end up becoming your newest go-to. Regularly incorporating a pumpkin face peel or mask into your skin care routine has long-lasting effects that will transform your skin for the better. Here are some incredible pumpkin face mask benefits you need to know.
The Magic of Pumpkin
Pumpkin pulp or puree and pumpkin seed oil contain plenty of skin-loving nutrients including vitamin A, vitamin C, fatty acids, zinc, antioxidants, tocopherols, sterols, potassium, and magnesium.
Treats Skincare Concerns
A pumpkin mask can be used by people with different skin types, from aging to dull to acne-prone.
Aging and fine lines: Collagen production is stimulated by the turnover of skin cells. Pumpkins contain an infusion of vitamins A and C which helps stimulate collagen production. More collagen in the skin means softer fine lines and plump, firm skin
Dull skin: Fruit enzymes in pumpkins can be activated with heat and moisture to produce a thorough exfoliation, a process that dissolves dead skin cells, sloughs off the unwanted buildup of dirt, impurities, and keratin on the surface of the skin. Given that the buildup on the skin makes one's complexion dull, getting rid of it makes way for bright and glowing skin.
Acne: Pumpkin exfoliates the skin and unclogs pores. Vitamins A and C are also proven to be effective in combating acne. The unsaturated fatty acids in pumpkin can also soothe red and inflamed skin induced by acne.
Reduces Effect of Sun Damage
Even if you spent the summer wearing hats and slathering on sunscreen, the effects of sun damage can still be present. In the fight against free radical damage, the skin becomes infused with the antioxidants in pumpkins, such as vitamin A and beta carotene. They also deeply exfoliate, resurface and aid in the restoration of photo-damaged skin. The end result? A brighter-looking complexion and lightened pigmentation spots.
Choosing The Right Pumpkin Face Mask
If deeply hydrated silky-smooth skin is right up your alley, The Good Stuff Botanicals' pumpkin face mask will transform your skin. Aside from pumpkin puree powder, this face mask also contains coconut milk, with is rich in copper, Vitamin C and E, and fatty acid content, which helps to deliver anti-aging benefits and reverse free radical damage. There is also a killer concoction of natural, nourishing ingredients, like anti-inflammatory chamomile and calendula, marshmallow root with high mucilage content, silica-packed horsetail, witch hazel tannins, and anti-aging elderberry flowers, all of which will give your skin the tender loving care it rightfully deserves.
Reap The Benefits of Pumpkin Face Masks with The Good Stuff Botanicals
If you're looking to give pumpkin face masks a try, look no further than The Good Stuff Botanicals All our products are formulated using age-old, tried, and tested recipes with organic, GMO-free ingredients sourced from their indigenous origin. They are free from sulfates, parabens, alcohols, fragrances, dyes, and chemicals, which is key to achieving healthy and youthful skin. Feel free to browse through our product line, or contact us if you have any questions.