Are You Washing Your Face Correctly?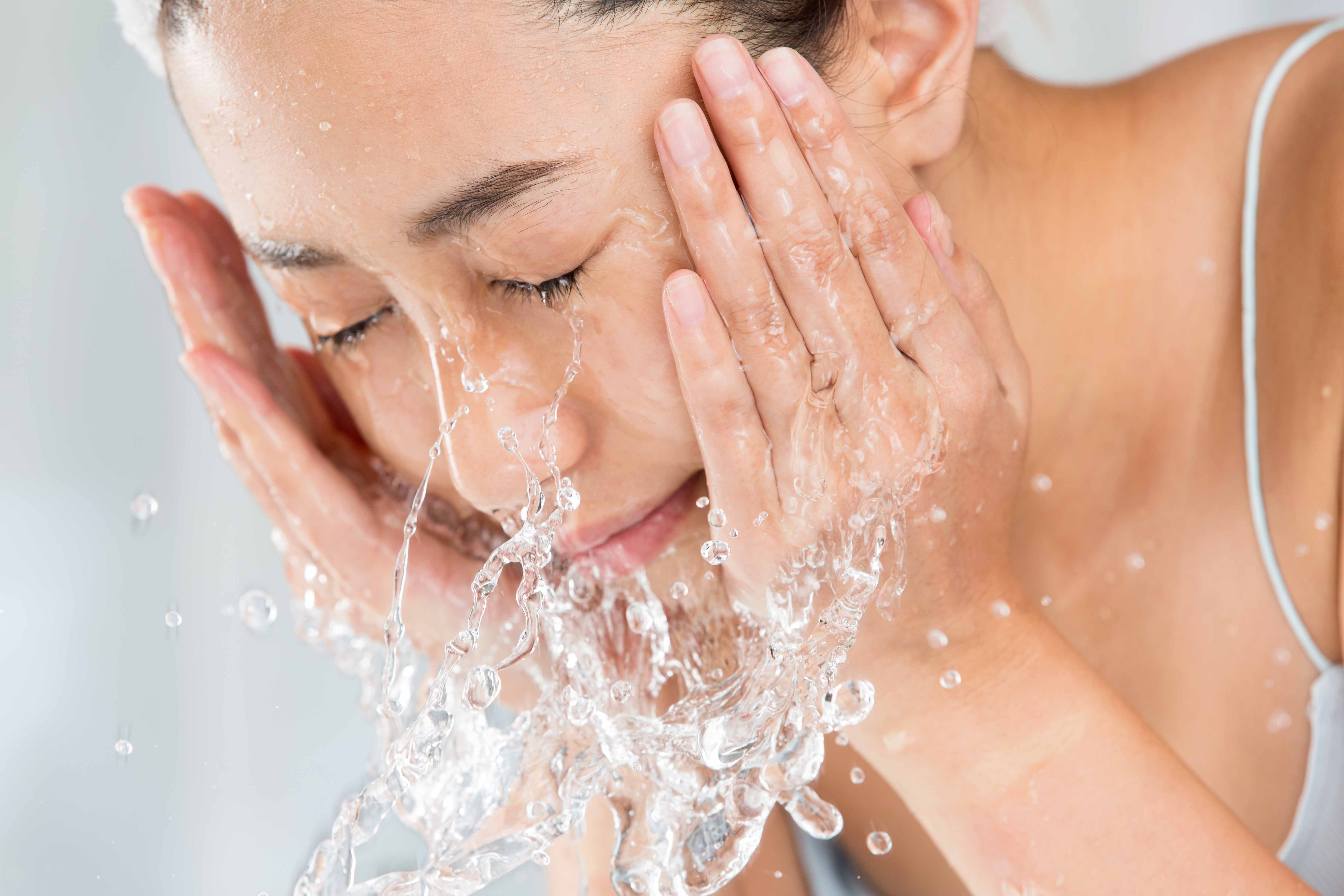 Ever wondered what the correct way to wash your face is? You are not alone. Facial cleansing is an important, must-have step for washing away dirt, makeup, dead skin cells, and anything else that may clog your pores or affect your complexion. However, it's not just how you wash your face that matters, it's also when, how frequently, and what kind of face wash you use. Here is are some facial cleansing tips to check out for washing your face correctly, plus an easy three-step routine.
When to Wash Your Face
Most of us should wash our faces twice a day, in the morning and in the evening. But at the very least, it is a must to wash your face every night. Natural oils and perspiration accumulate on the skin over the course of the day. Due to exposure to the environment, dirt and pollutants build up on the outer layer of your skin. A routine cleansing will prevent skin inflammation, irritation, and acne or breakouts.
How to Wash Your Face
You should wash your face gently and thoroughly for no longer than 20 to 30 seconds. Aggressive washing, or washing for too long, especially if your cleanser contains exfoliants, can quickly result in angry and irritated skin. Wet your face with lukewarm (not hot) water apply cleanser in a circular motion with your fingertips. Don't forget to wash the T-zone and the area around the jawline. After building up a nice lather, rinse and gently pat dry with a clean towel.
Cleansing
Here at The Good Stuff Botanicals, we have devised a three-step daily facial routine that'll leave you with a smooth, clear, and radiant complexion. We begin with two cleanser recommendations: Montana Mud Scrub, a Bentonite clay-based exfoliating cleanser, and Oil Change, a facial cleanser packed with botanical oils that doubles as a makeup remover. Combine one tablespoon of Montana Mud Scrub with half a tablespoon of honey and enough water until a paste is formed. Massage the mixture into your face using gentle, circular motions. Wash off with lukewarm water and pat dry.
Switch it up every alternate day with an oil cleansing method. Apply a quarter-size amount of Oil Change to a cotton pad or ball and massage it onto your face for two minutes. Wait for five to ten minutes, then gently remove with warm water and a washcloth.
Toning
Toner is a great way to add remove any final traces of dirt or makeup, close your pores, and add moisture to your skin. Earth Tone is a soothing alcohol-free toner that helps to fade age spots, reduce fine lines, and unclog pores. Hold the bottle about 10 inches away from your face and spritz the toner all over your face and neck. Let it dry naturally.
Moisturizing
Moisturizer is the crucial final step. Apply Gypsy Cream, a soothing and anti-inflammatory moisturizer to the face, neck, décolleté, and the backs of your hands for glowing, not greasy, skin.
Get Healthy, Glowing Skin with The Good Stuff Botanicals
All of The Good Stuff Botanicals' products are formulated using age-old, tried, and tested recipes with organic and GMO-free ingredients sourced from their indigenous origin. We are all-natural and do not use any parabens, sulfates, fragrances, alcohols, chemicals, or dyes. Feel free to browse through our product range or contact us if you have any questions.