The Incredible Benefits Of Pumpkin For Your Skin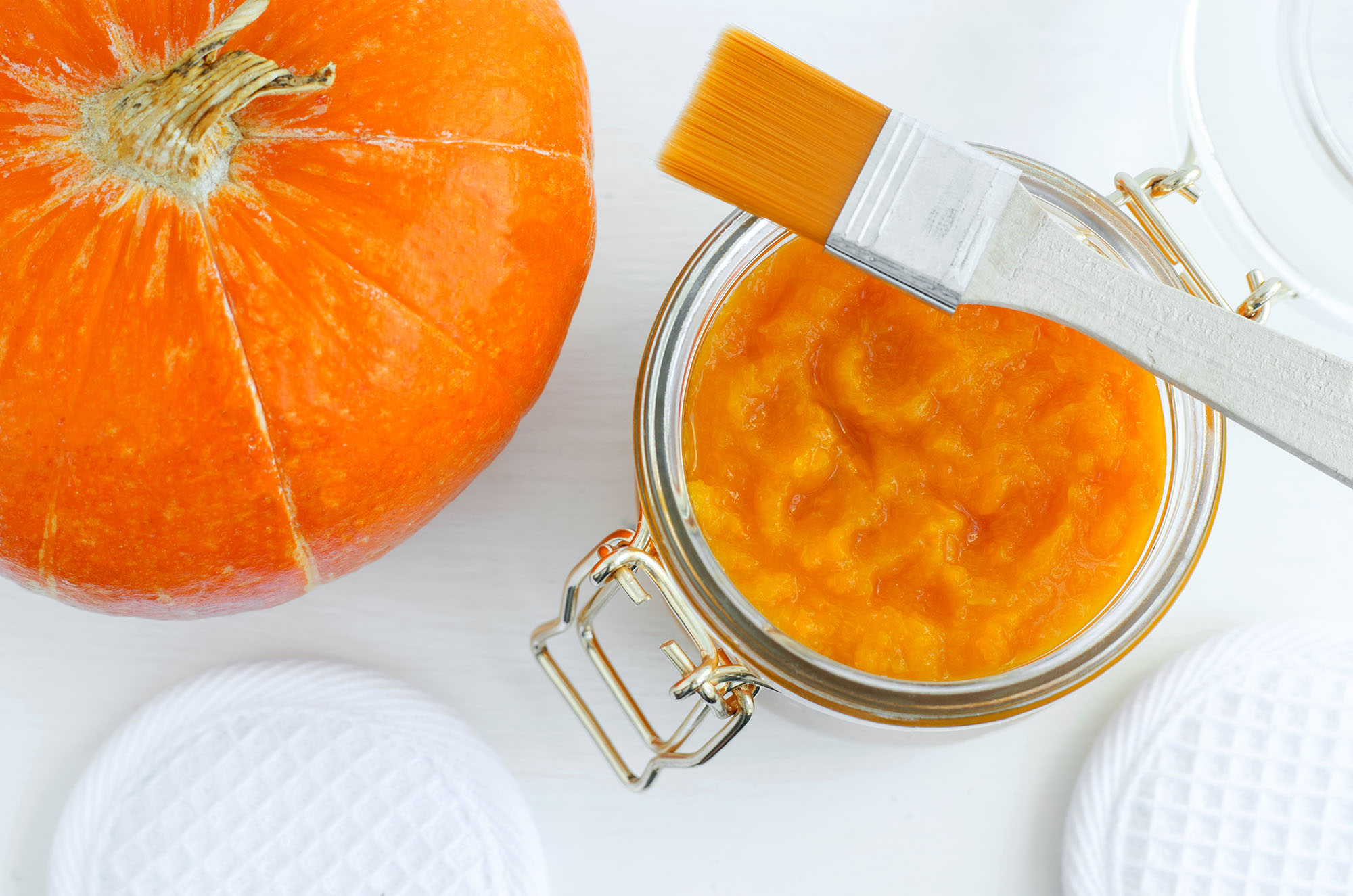 This festive fall ingredient is rising in popularity in the skin care realm. Not only does it contain minerals and vitamins beneficial to our overall health, but there are also several beautiful benefits. Want to keep your skin looking youthful and healthy throughout the seasons? Here are some benefits of pumpkin for your skin you should know!
Makes Skin Bright and Smooth
If you're looking to reduce the effects of aging, brighten up your complexion, and lighten pigmentation spots, pumpkin is the answer. Pumpkin contains alpha-hydroxy acids (like lactic acid and glycolic acid), or fruit enzymes that get rid of dead skin cells, increase cell turnover and keep your looking smooth, bright, and glowing. If you want to slough off your dead skin cells and release dirt and grime that have accumulated on your skin, use an exfoliating pumpkin face polish that will promote the growth of new skin cells, improve circulation and lymphatic drainage, detoxify your skin, and stimulate the production of collagen.
Anti-Aging
Pumpkin is packed full of powerful antioxidants due to its high concentration of vitamin C and beta-carotene (a derivative of vitamin A). These work together to help reduce or even reverse UV and free radical damage, both of which contribute significantly to the development of wrinkles and can even lead to skin cancer if left untreated. Pumpkin also softens your skin and increases collagen production, which has a direct impact on the reduction of indicators of aging such as wrinkles, fine lines, and dark spots. Reap all these benefits by using a pumpkin face mask packed with nourishing, anti-aging, and anti-inflammatory ingredients like coconut milk, elderberry flower, and calendula.
Improves Acne
When it comes to treating acne, pumpkin has some fantastic tricks up its sleeve. It contains beneficial vitamins and minerals like the B vitamins riboflavin, folate, B6, and niacin. Each of these useful vitamins has a specific function to improve your skin and combat acne. Both niacin and folate improve overall circulation, which boosts the cell turnover rate and subsequent renewal, keeping your skin acne-free.
Pumpkin seeds are high in zinc, which helps control oil production and hormone levels, both of which contribute to acne. Zinc also aids in the healing of your skin. Vitamin A helps to reduce acne scarring. Pumpkin seeds are also packed with essential fatty acids and vitamin E, a winning combination that not only protects your skin but also helps your body regulate oil production. If you have acne induced by oily skin, pumpkin can actually help give you clearer and healthier skin. Regardless of your skin type, you'll benefit from a pumpkin face oil that balances sebum levels and brightens your skin.
Reap The Benefits of Pumpkin with The Good Stuff Botanicals
All of our products at The Good Stuff Botanicals are formulated using age-old, tried, and tested recipes with GMO-free, organic ingredients sourced from their indigenous origin. We steer clear of parabens, sulfates, fragrances, alcohols, chemicals, and dyes, which pave the way for healthy skin. Convinced about the above pumpkin skin benefits? Feel free to browse through our product range, or contact us to find out more.